Fette Sans
-- The Cabinet / A G I R L I C A
-- The bitter ends of (the technologies of tenderness)
-- When everything she was overthinking turned out to be true
-- Models of Adaptation
-- The night would lie during the day
-- Resonance of an awkward smile
-- (re-)discipline in [redacted]
-- If I can't sleep at night is it because I am awake in someone else's room?
-- TЕПЛИЧНOE РАСТЕНИЕ (hothouse plant)
-- I am afraid you could have been misled
-- Untitled [The Fabulist Hunting the Fringes]
-- La Reprise (Dérive)
-- Editions
-- Info
-----------------------------------------------------------------------
Resonance of an awkward smile
Installation, series of online/offline videos and performances. Unique. Dimensions variable.
wood, faux-fur purple fabric, foam, latex, stainless steel, cables,
found objects,
eatable liquids and solids, plants, pills, surgical steel, glass, porcelain head, capsules display,
video and sound,
5 unsealed glass ampoules,
1 Bayer foldable knife,
1 monitor,
1 laptop,
2 iPhones,
1 Arlo security camera,
2 window speakers and amplifier,
5 Nestlé condensed milk cans,
4 fluorescent tubes, 1 damp-proof luminaire and a string of LEDs.

--

Written and directed by Fette Sans

Producer: Frank Hauschildt
With kind support by Kunststiftung NRW
Solo exhibtion at Ung-5, Cologne. April 9 - May 31, 2019.
-




Installation view, photo by Hermes Villena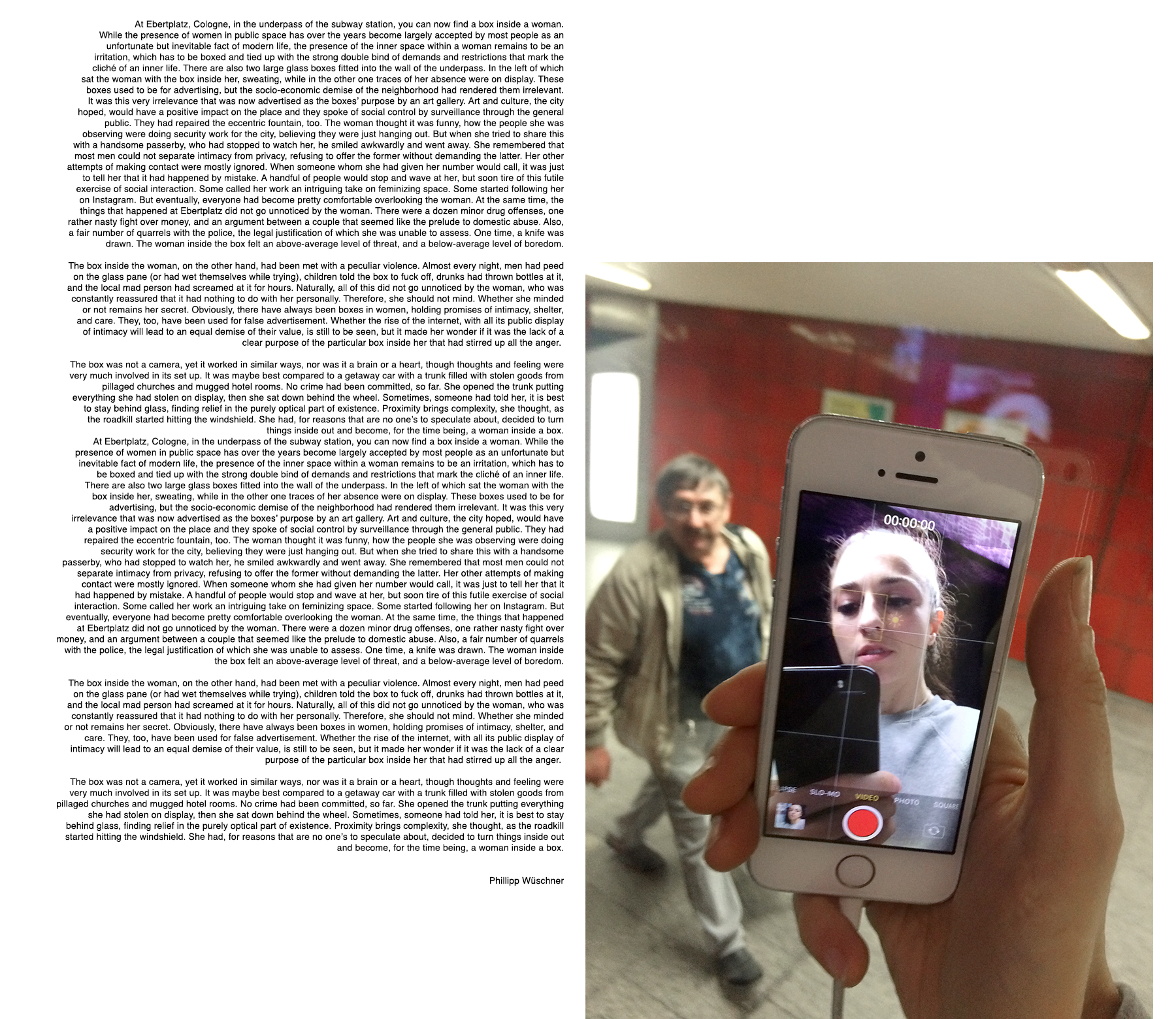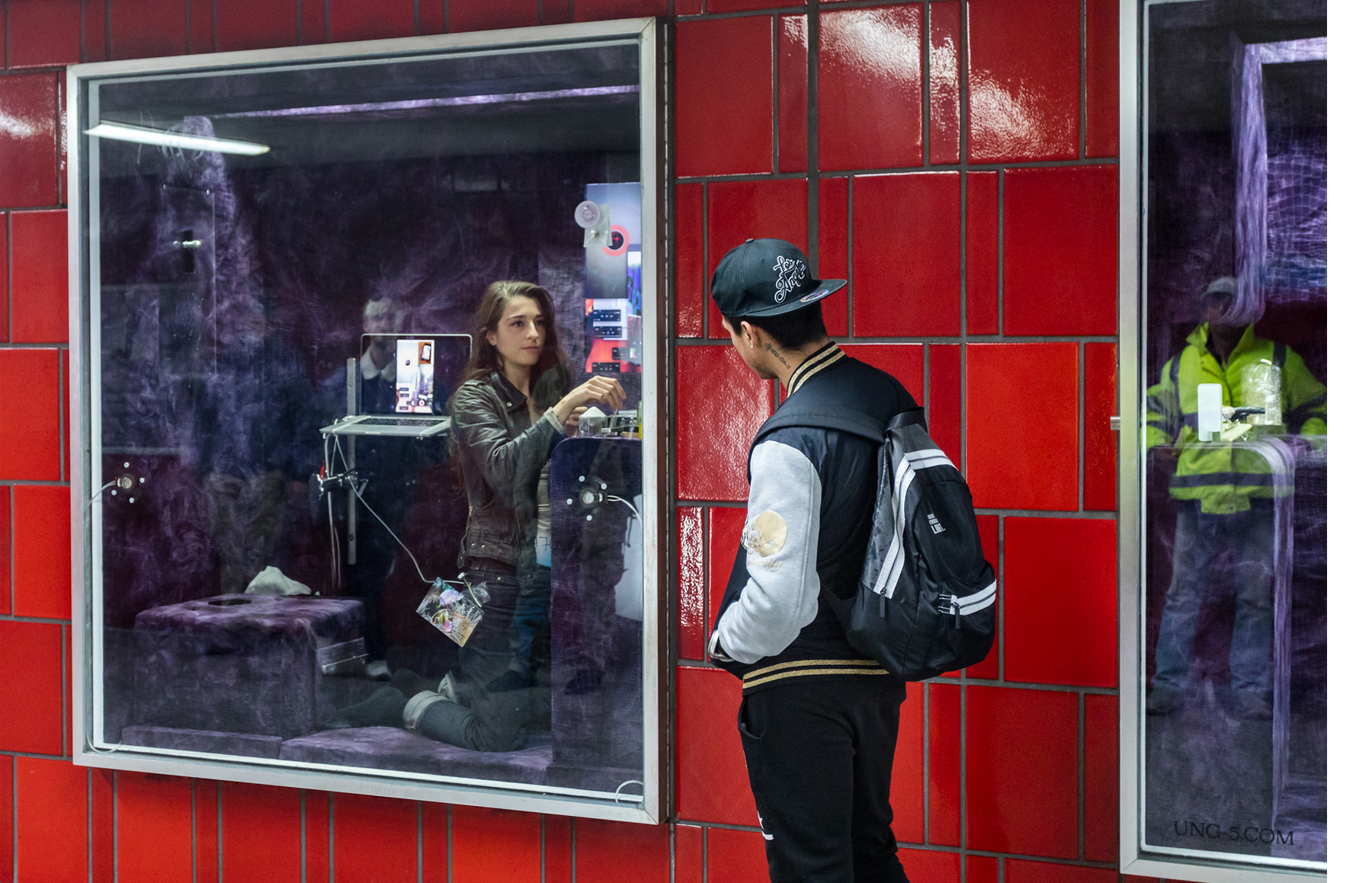 Installation view, photo by Jean Pierre Dunyach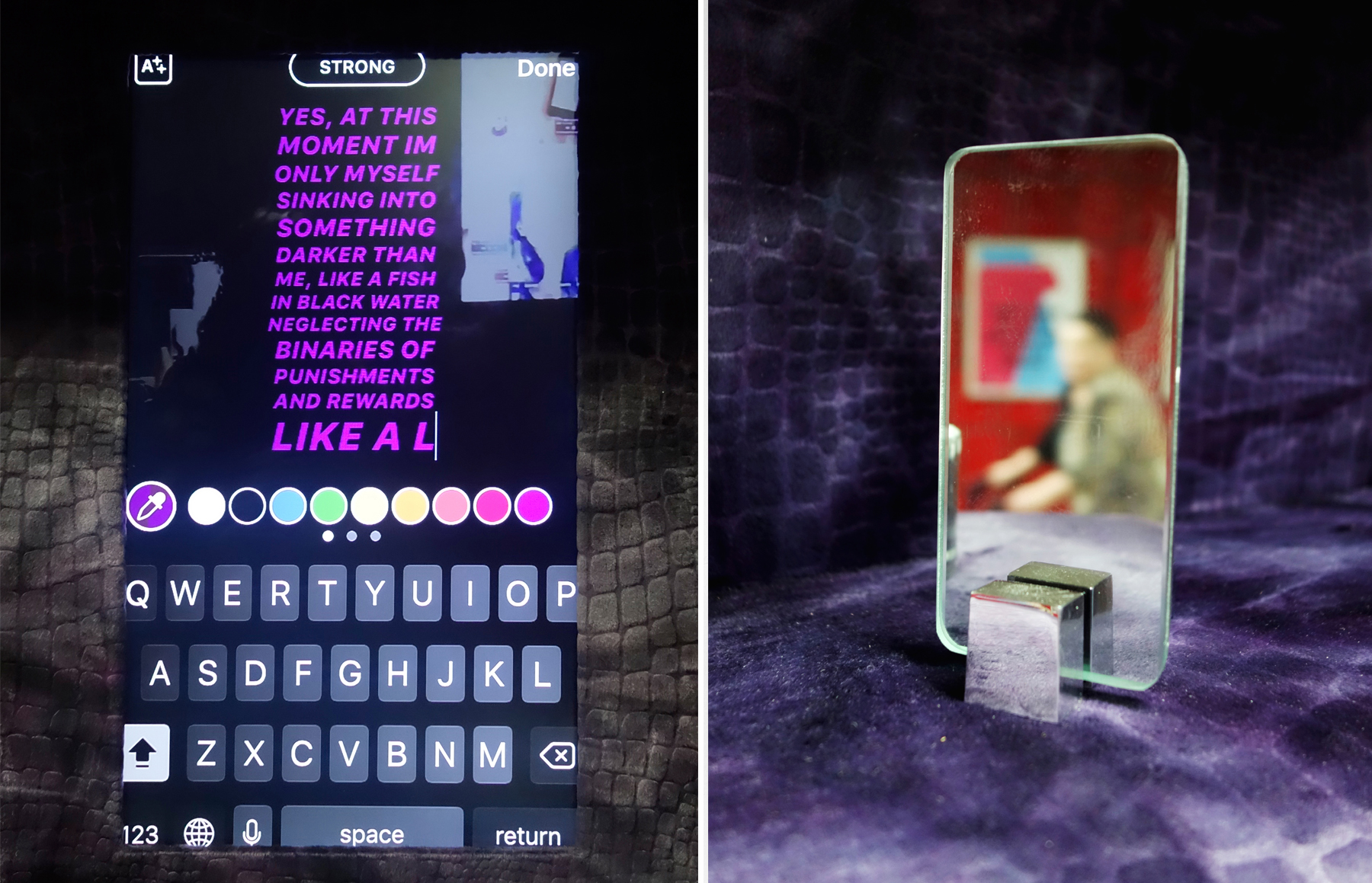 Copyright 2023