Fette Sans
-- If I can't sleep at night is it because I am awake in someone else's room?
-- TЕПЛИЧНOE РАСТЕНИЕ (hothouse plant)
-- As someone distrutful of personal writing
-- I am afraid you could have been misled
-- ERINNERUNG AUS EINEM SCHWAN
-- PERIPETEIA
-- Untitled [The Fabulist Hunting the Fringes]
-- Exhaustion can occur merely attempting to breathe
-- The non-committed silence of the captive
-- La Reprise
-- Info
-----------------------------------------------------------------------
If I can't sleep at night is it because I am awake in someone else's room?
On March 1st, 2017, I will be spending my first night at Hotel Zoo Berlin.

I will remain in this room for one hundred and fifty three nights, to produce work, to share coffees with guests, to write and to engage in various rituals informed by the room itself.
During this time, I will let go of of my own apartment and studio in the city to solely be residing in the room.
Each month, for a day or a series of days, I will leave the door of this room open for visitors to meet me and to engage with the room. Each of these days will reveal a different installation and/or performance.
On the morning of August 1st, 2017, I will leave the room.

March, the thief
April, the dancer
May, the tragedian
June, the bride
July, the executioner

--

On April 29th, I staged a 24h performance from 5 pm until 5 pm on April 30th in room 516.

Producer: Frank Hauschildt
Hotel Bells: Andreas Reihse
Night Watcher: Nathan Koestlin
Video Sexting: Rita Lino, Maidenfed and Rio Rio
Cameo: Joaz Lima and Ferdinand Peuker

--

Between May 28th and May 31st, I staged a series of performances in room 516 with an invited collaborator each day.

On May 28th, at 5 pm, Sophie Yerly and I fell asleep in the room.
For the next five hours, visitors could enter, one at the time, for a few minutes.


On May 29th, at 8 pm, Andreas Reihse joined me for a live composition.
For the next four hours, visitors could enter the room.


On May 30th, at 7 pm, and again on May 31st, at 9 am, Dr Younes and I engaged in a therapy session via Google Hangouts.
During 90 min each time, visitors could enter the room.


On May 31st, at 5 pm, I left room 516.
For the following twelve hours, visitors could enter the room while I remained, unannounced, in room 401, one floor below, on the opposite side of the courtyard, in a vis-à-vis to room 516.
I could observe whoever entered the room via security cameras and was able to communicate via a continuous FaceTime conversation running on the TV.
A camcorder on a tripod was installed in room 516 zooming to the window of room 401 hinting to where I was located.
Only a few women were invited to join me in room 401 to observe the visitors in the other room.

--

To look into the room: PATREON.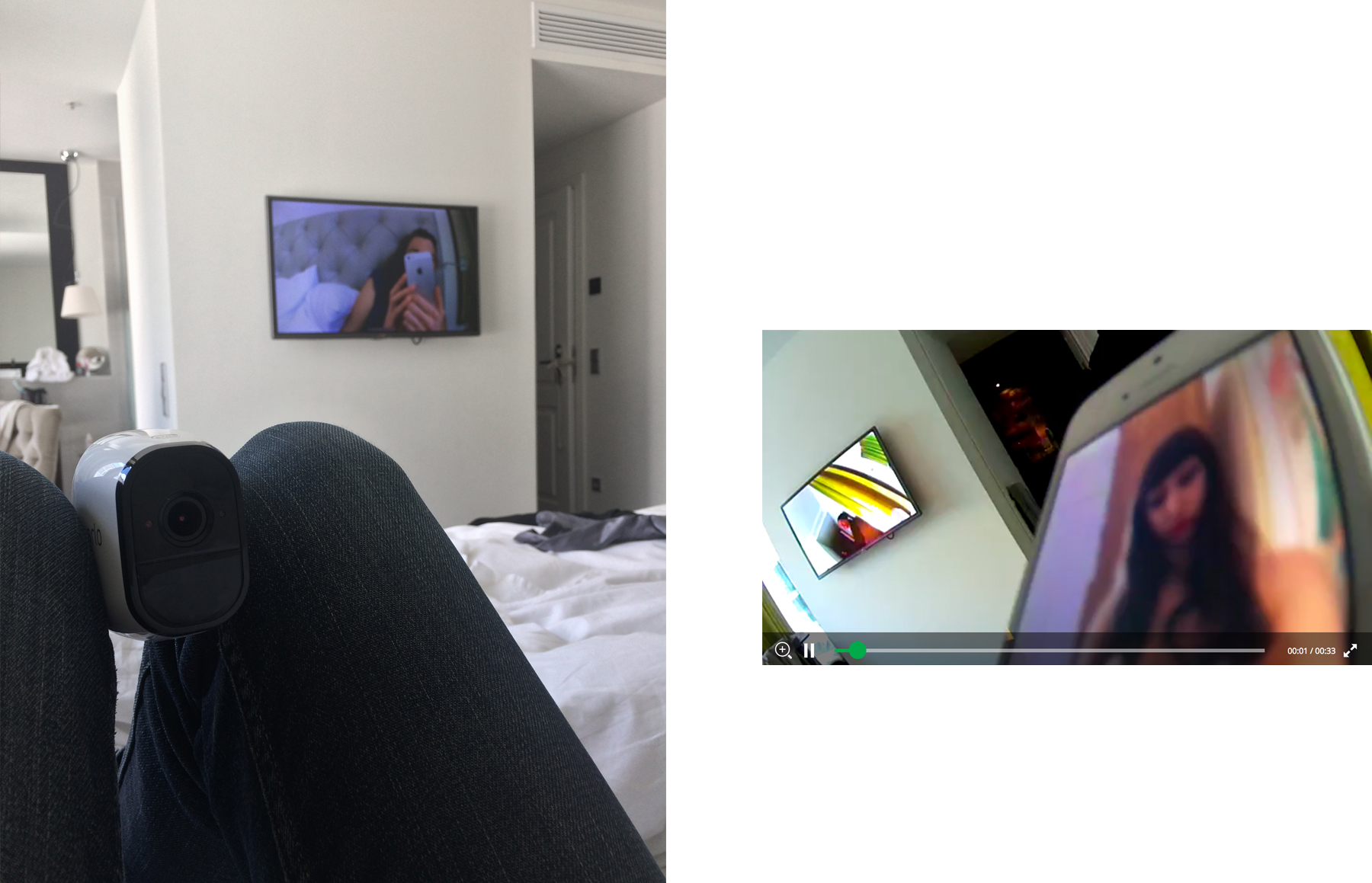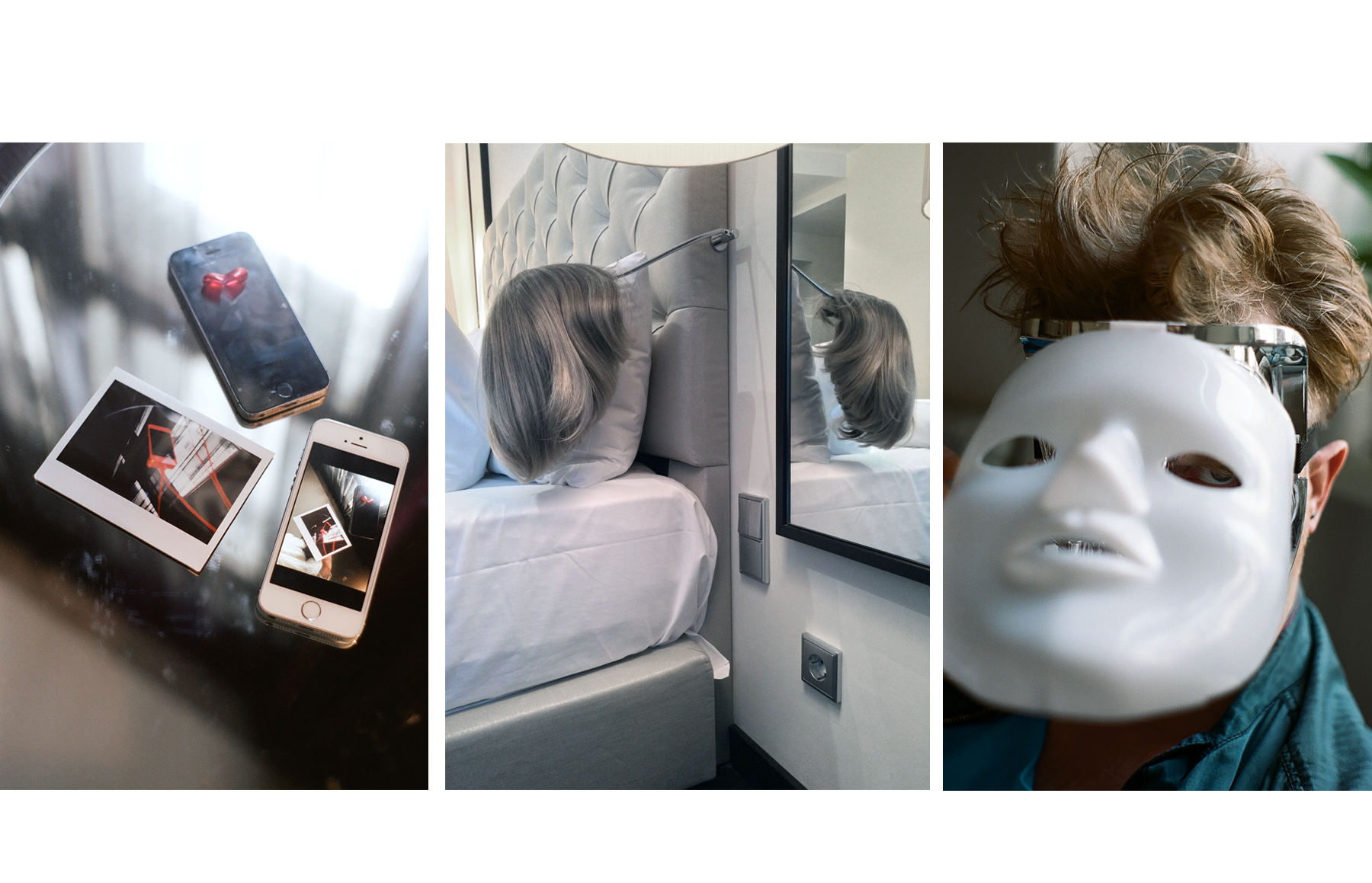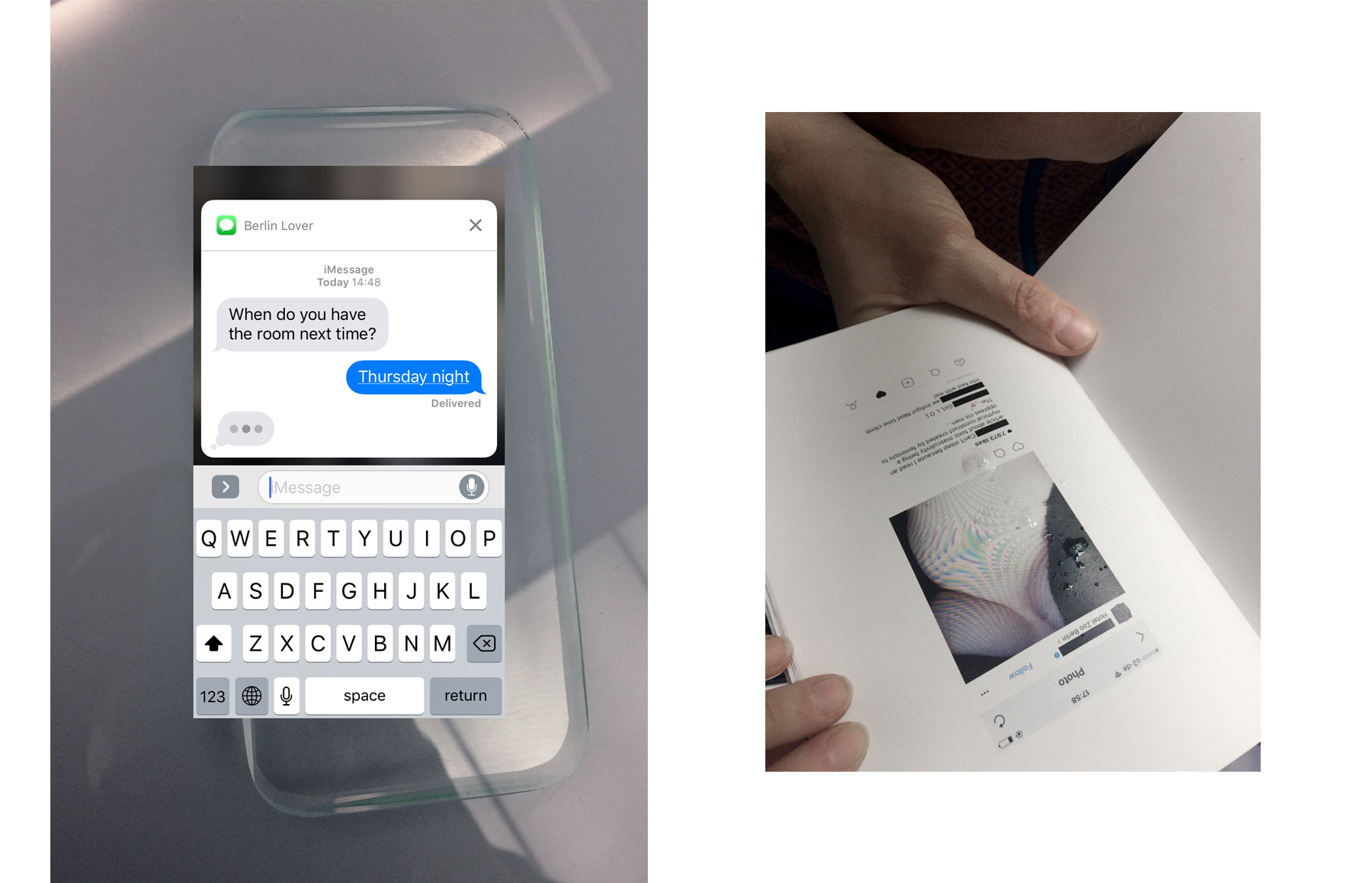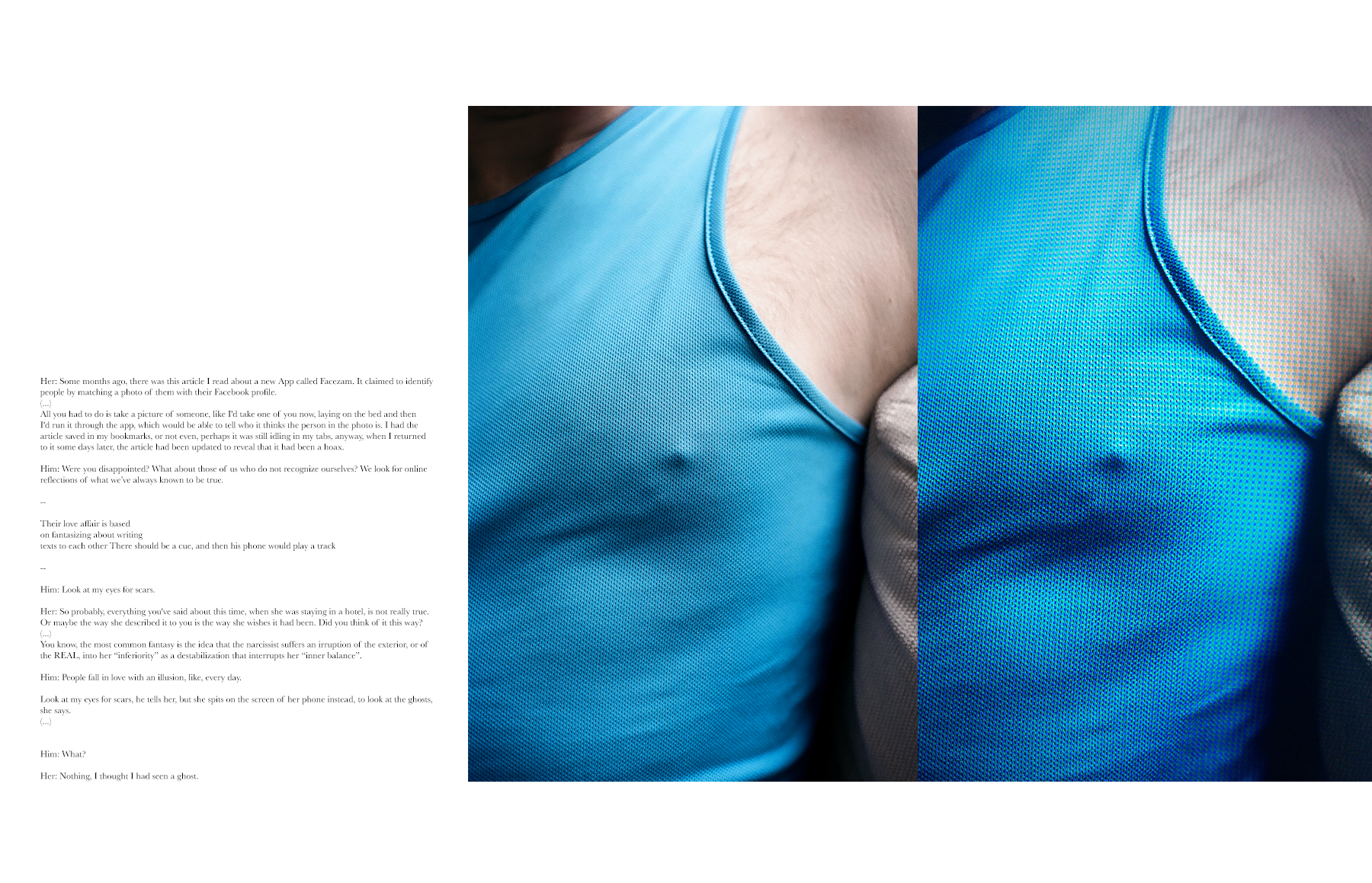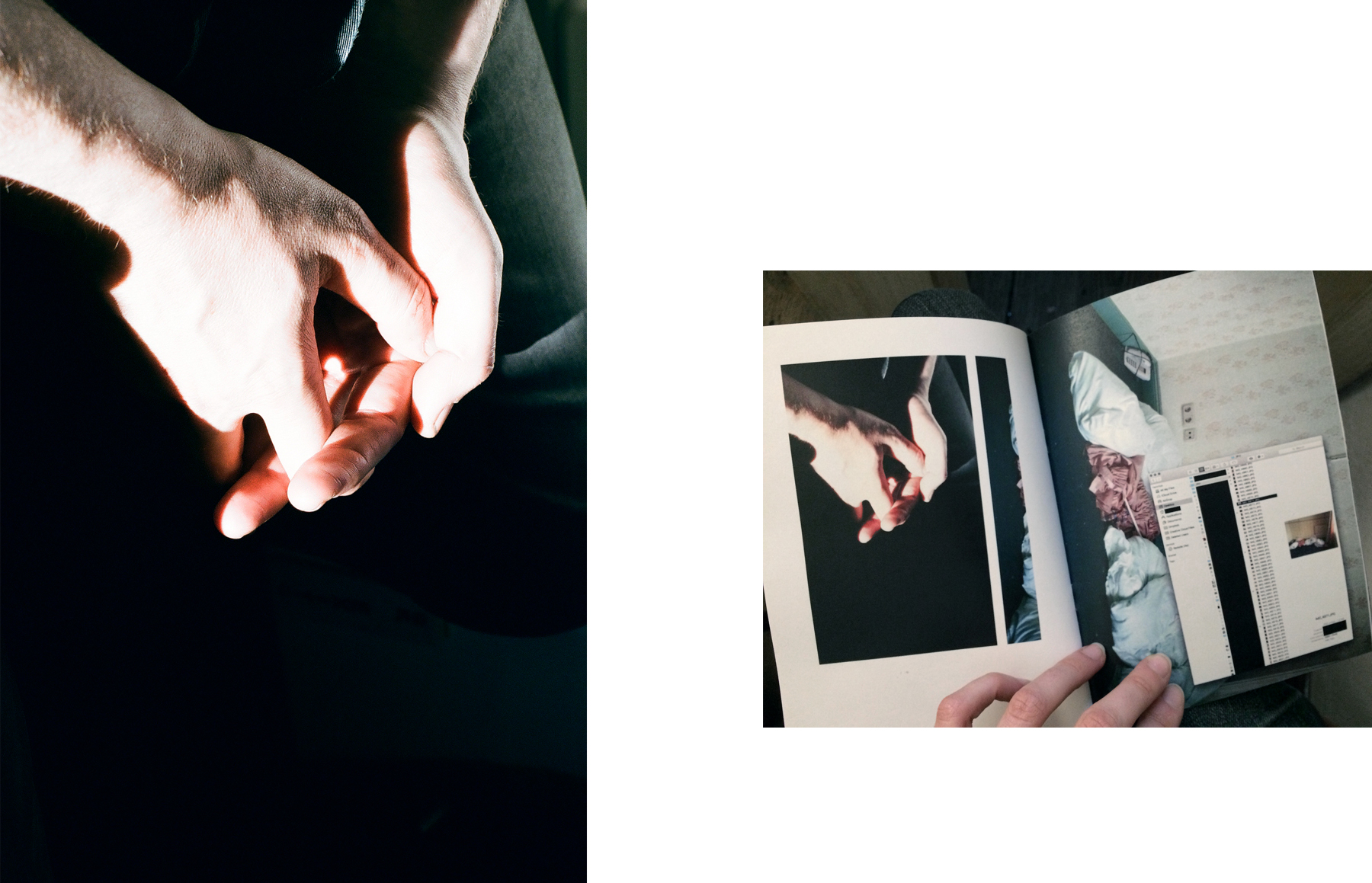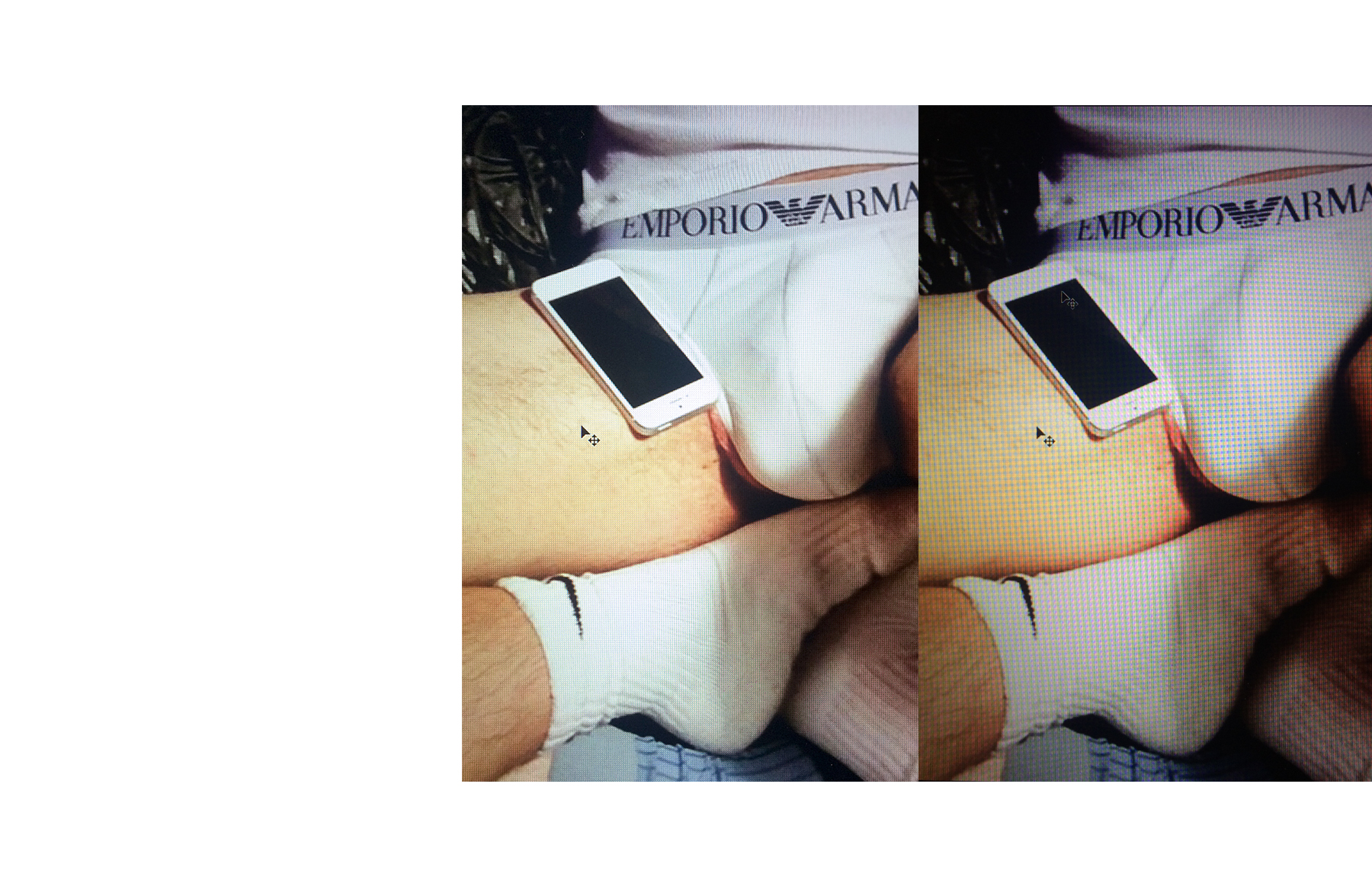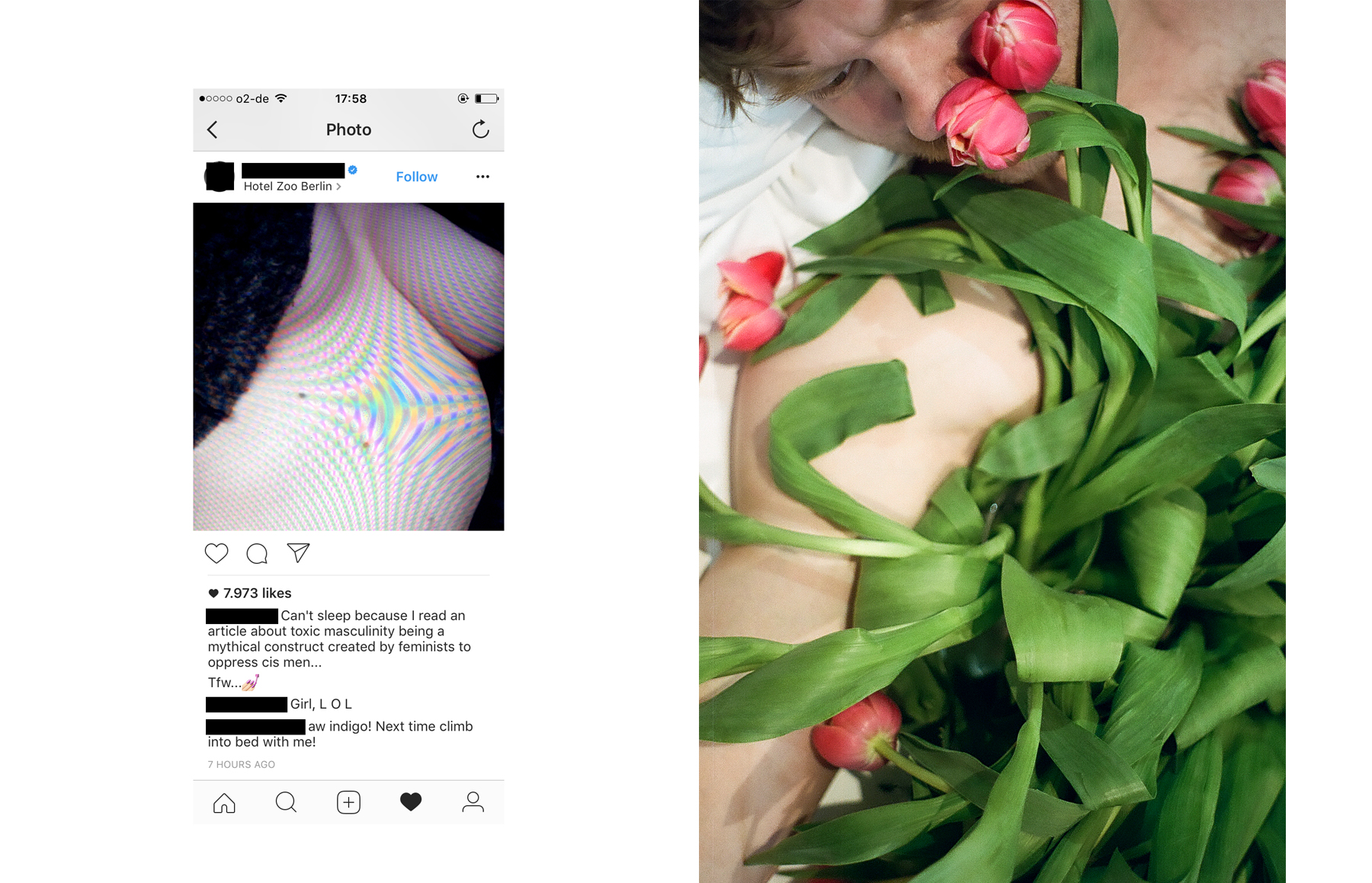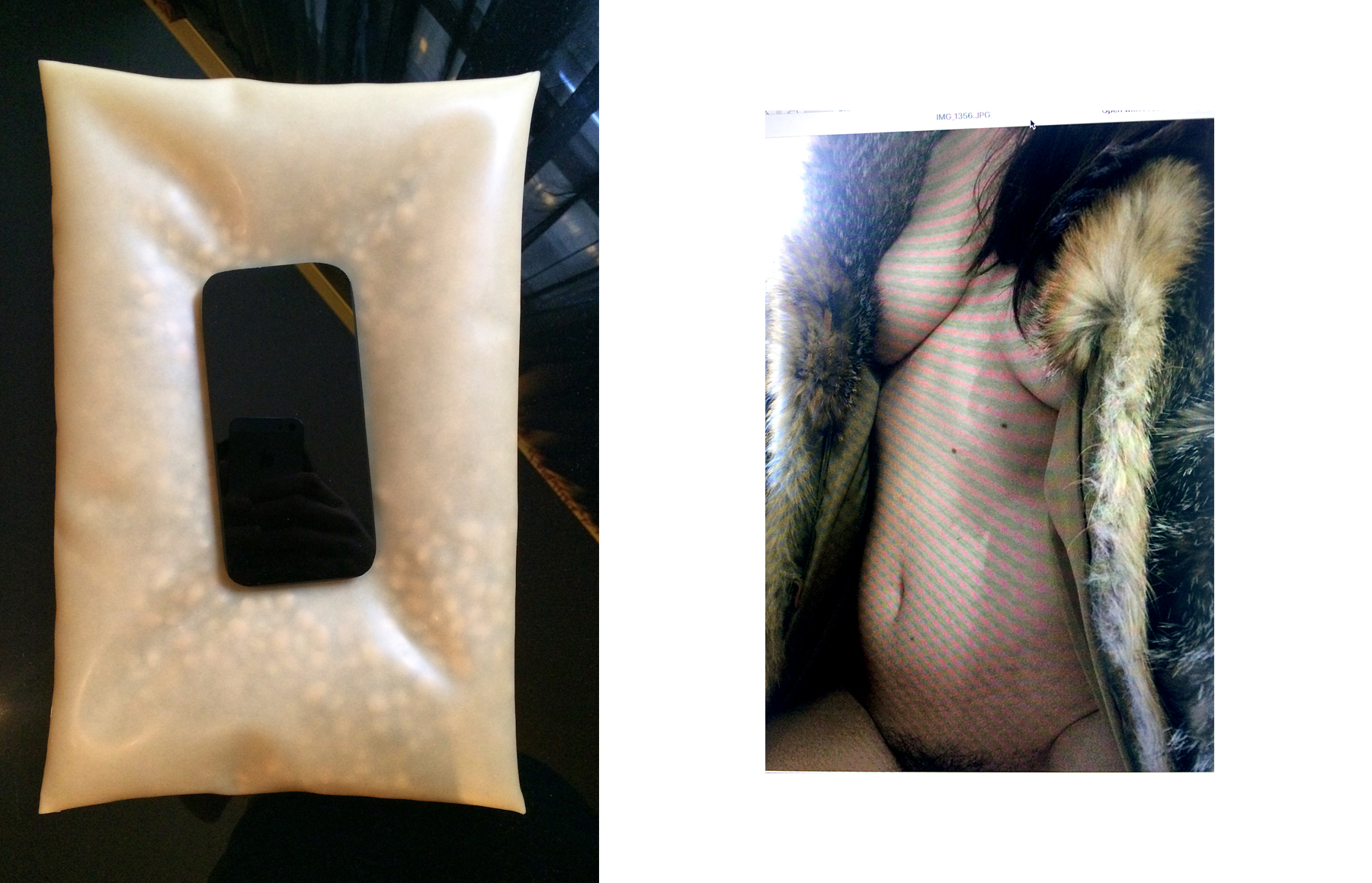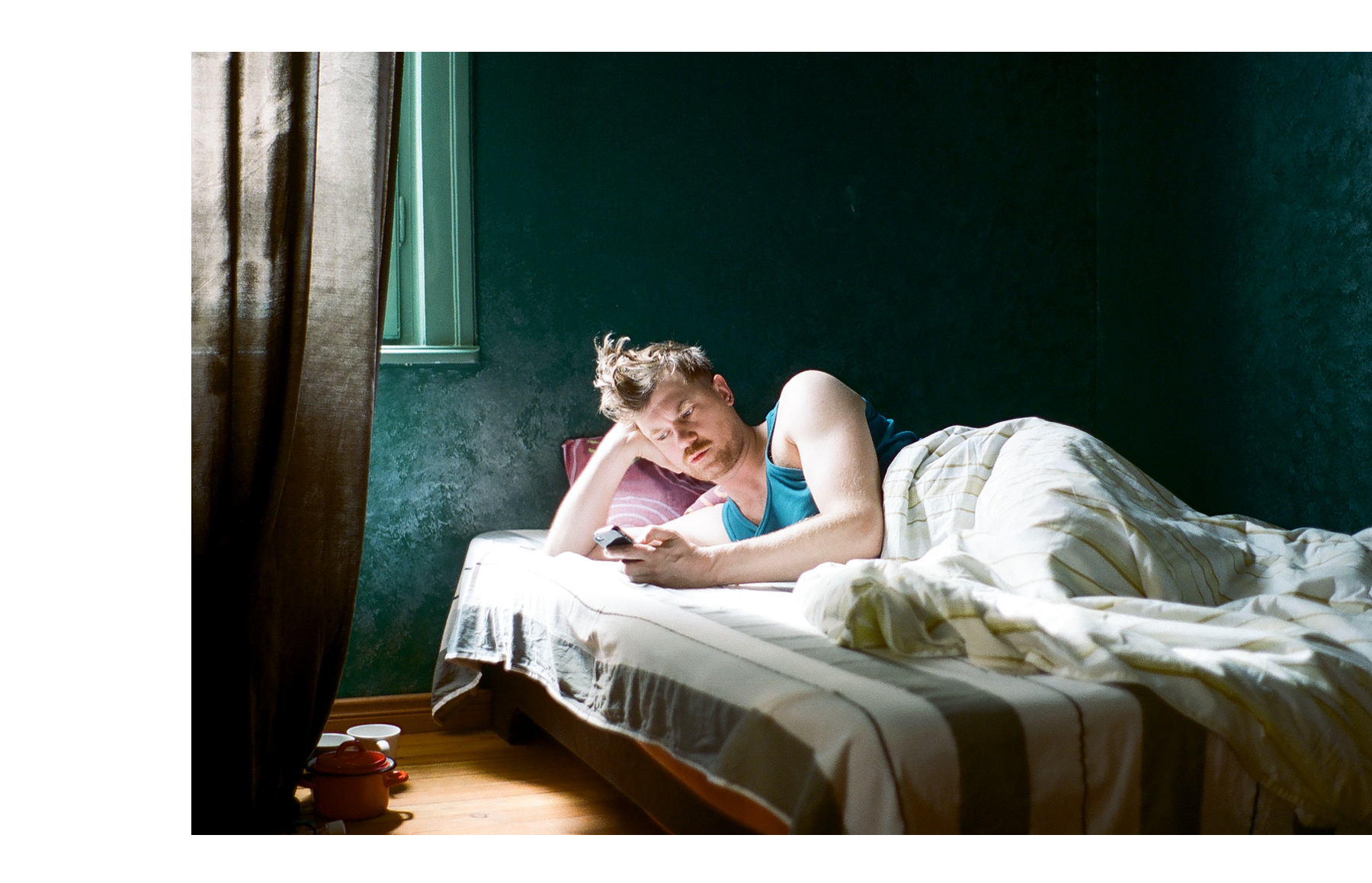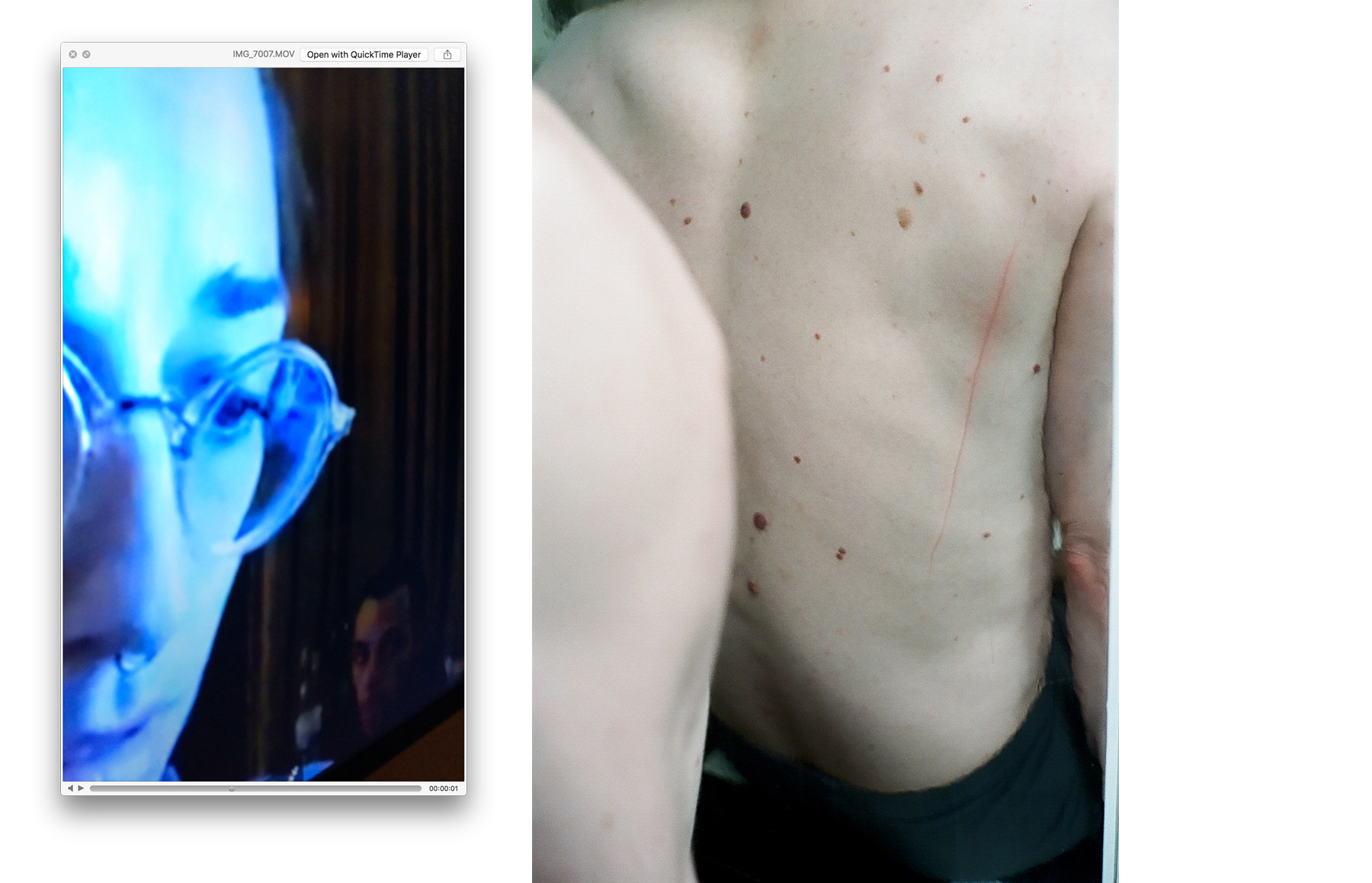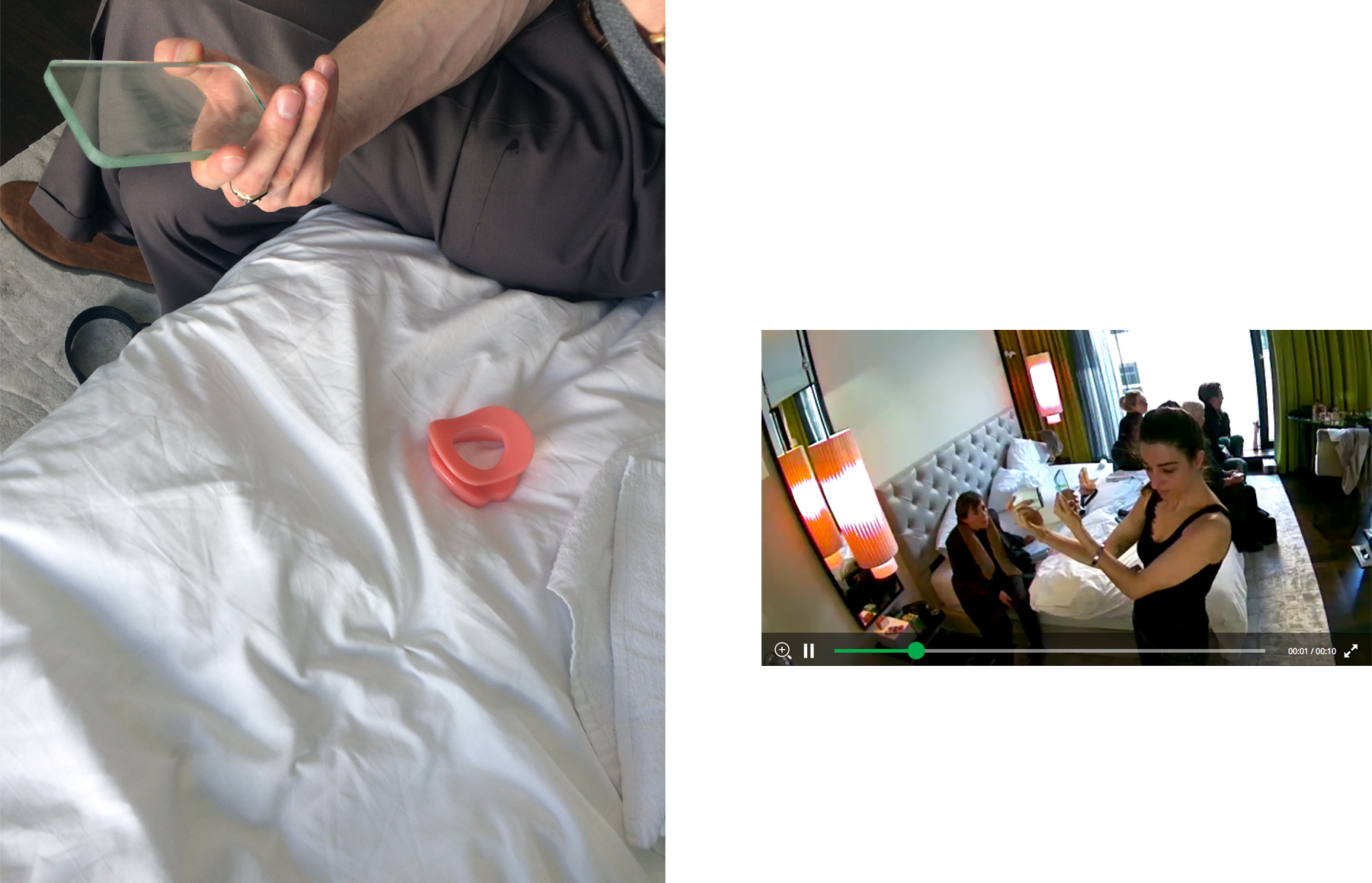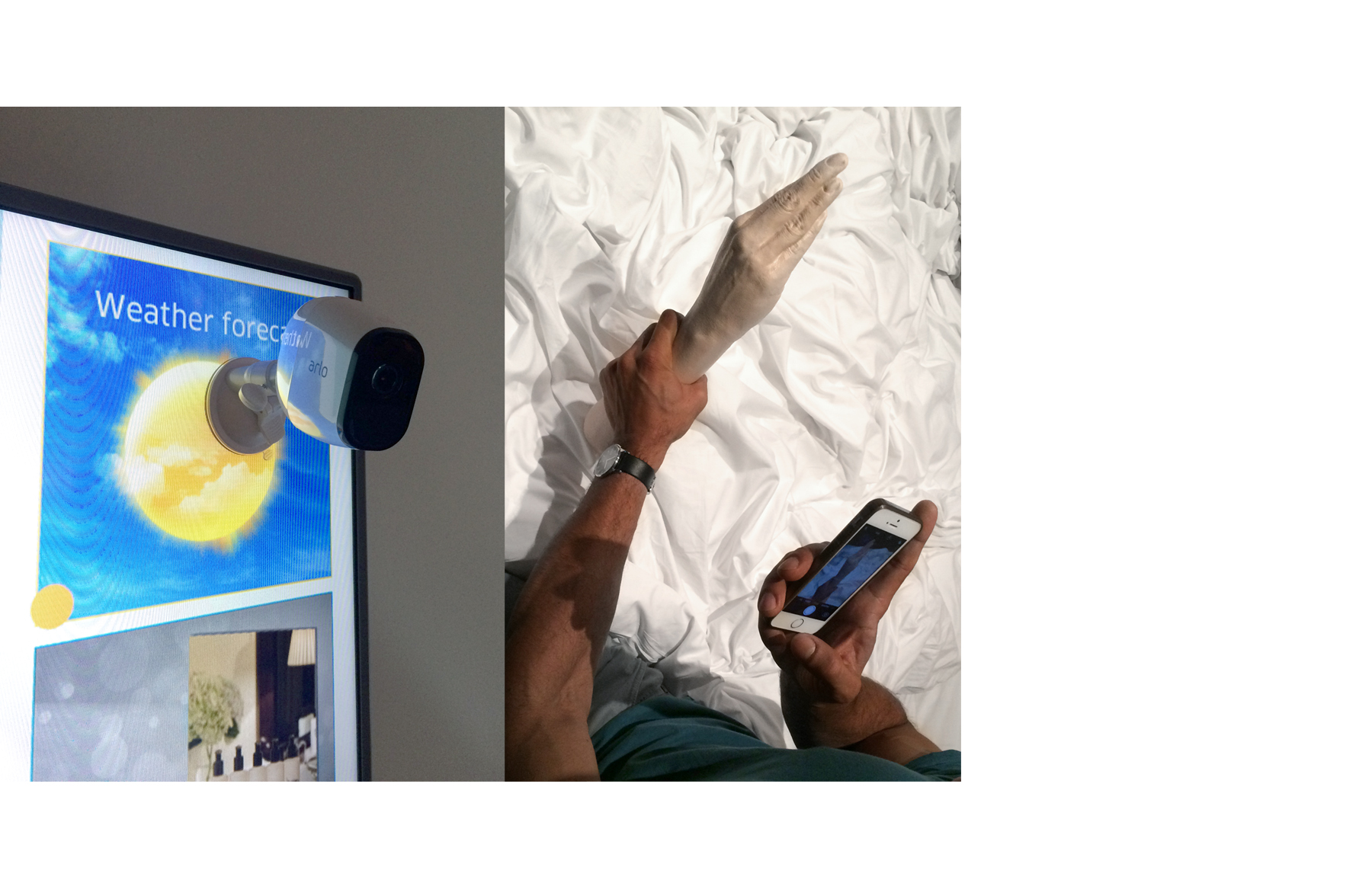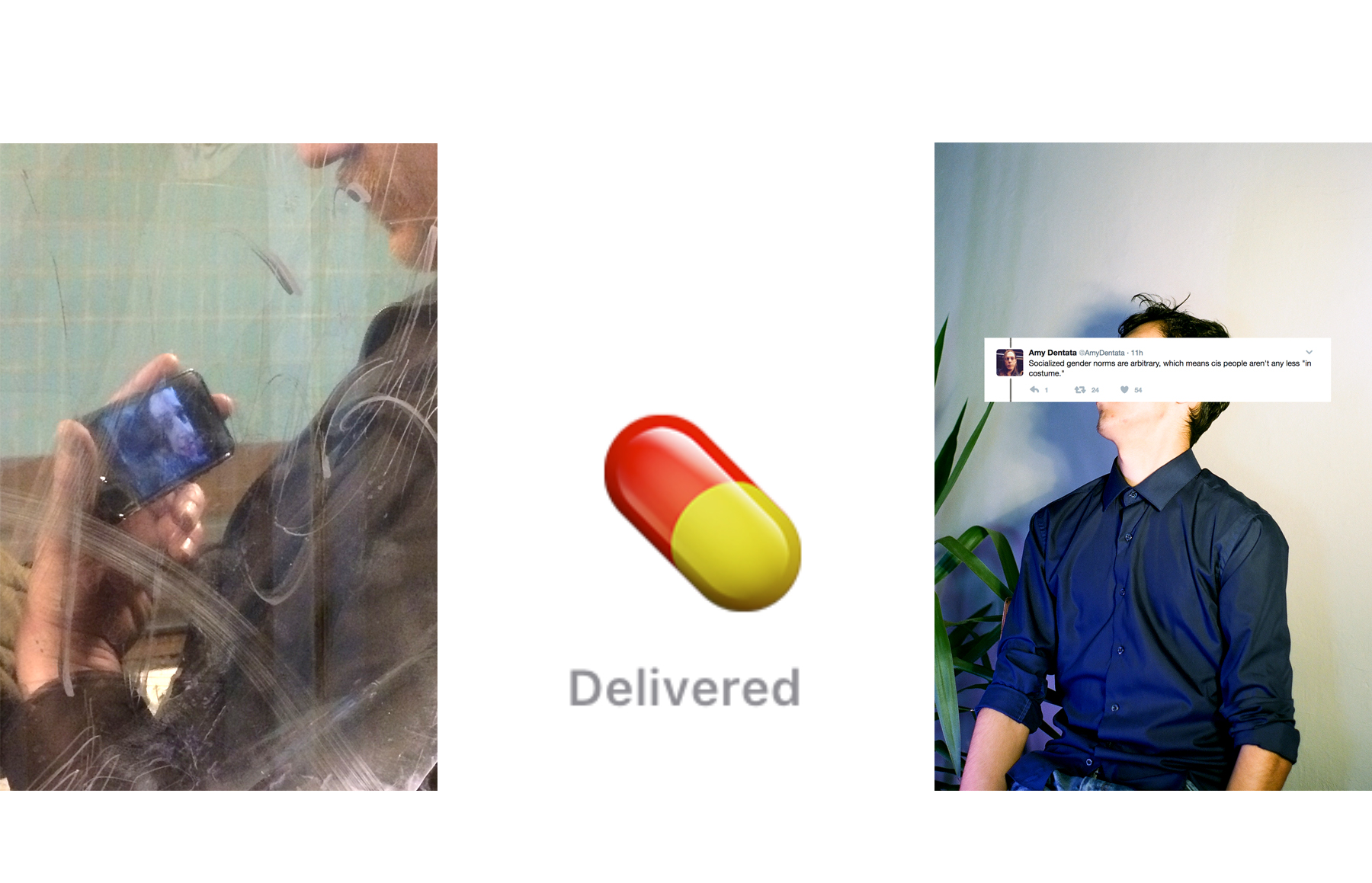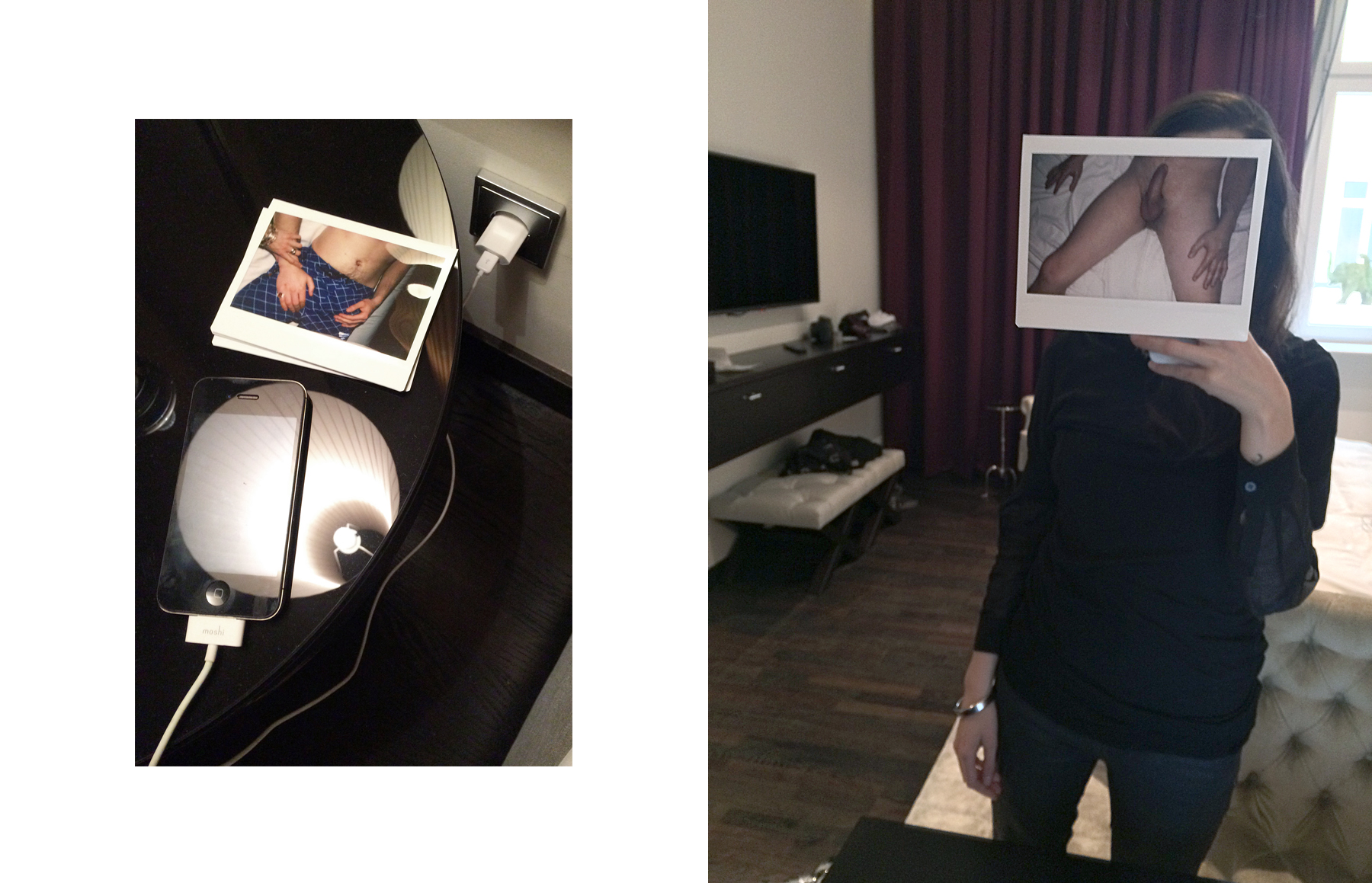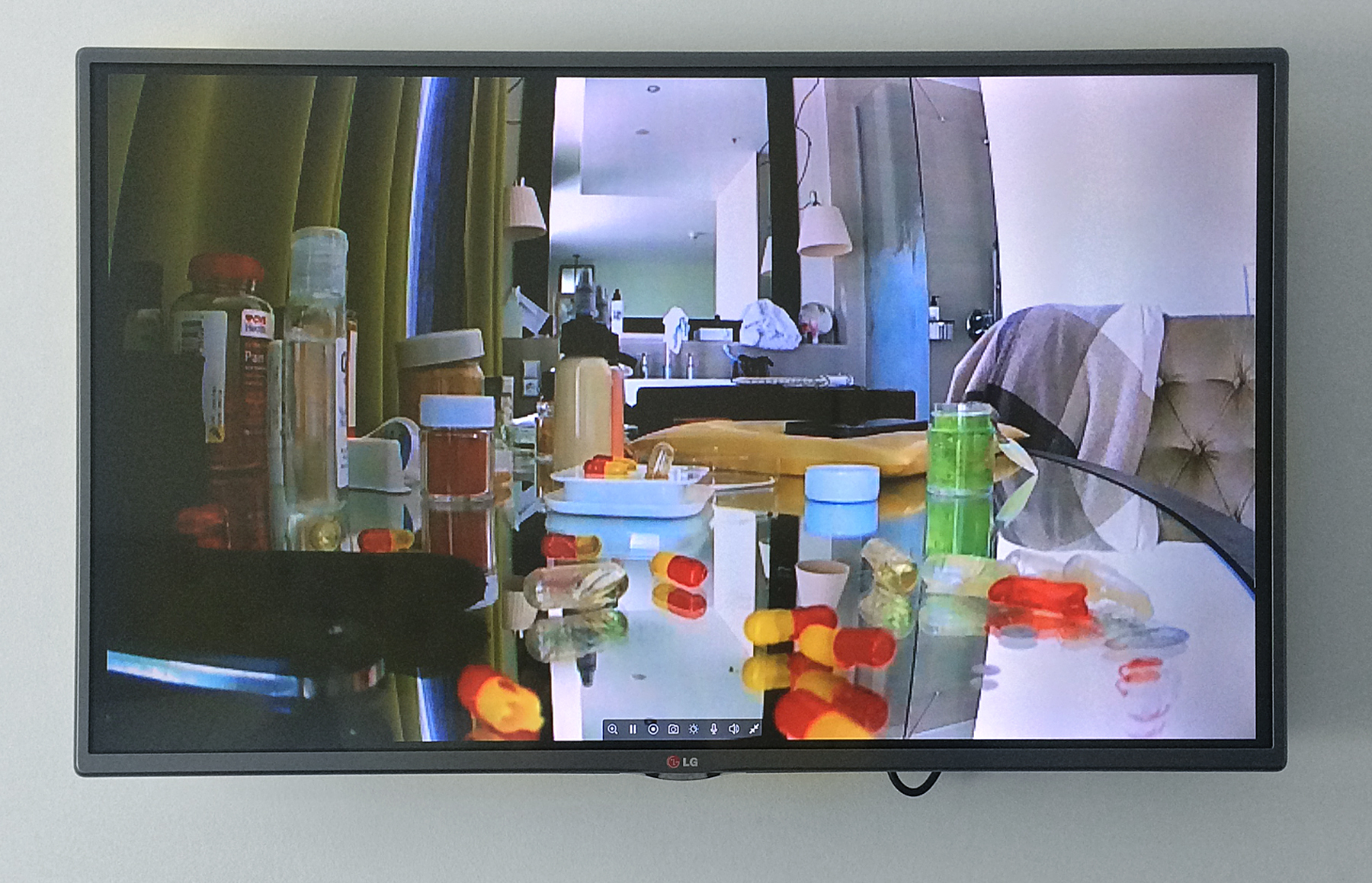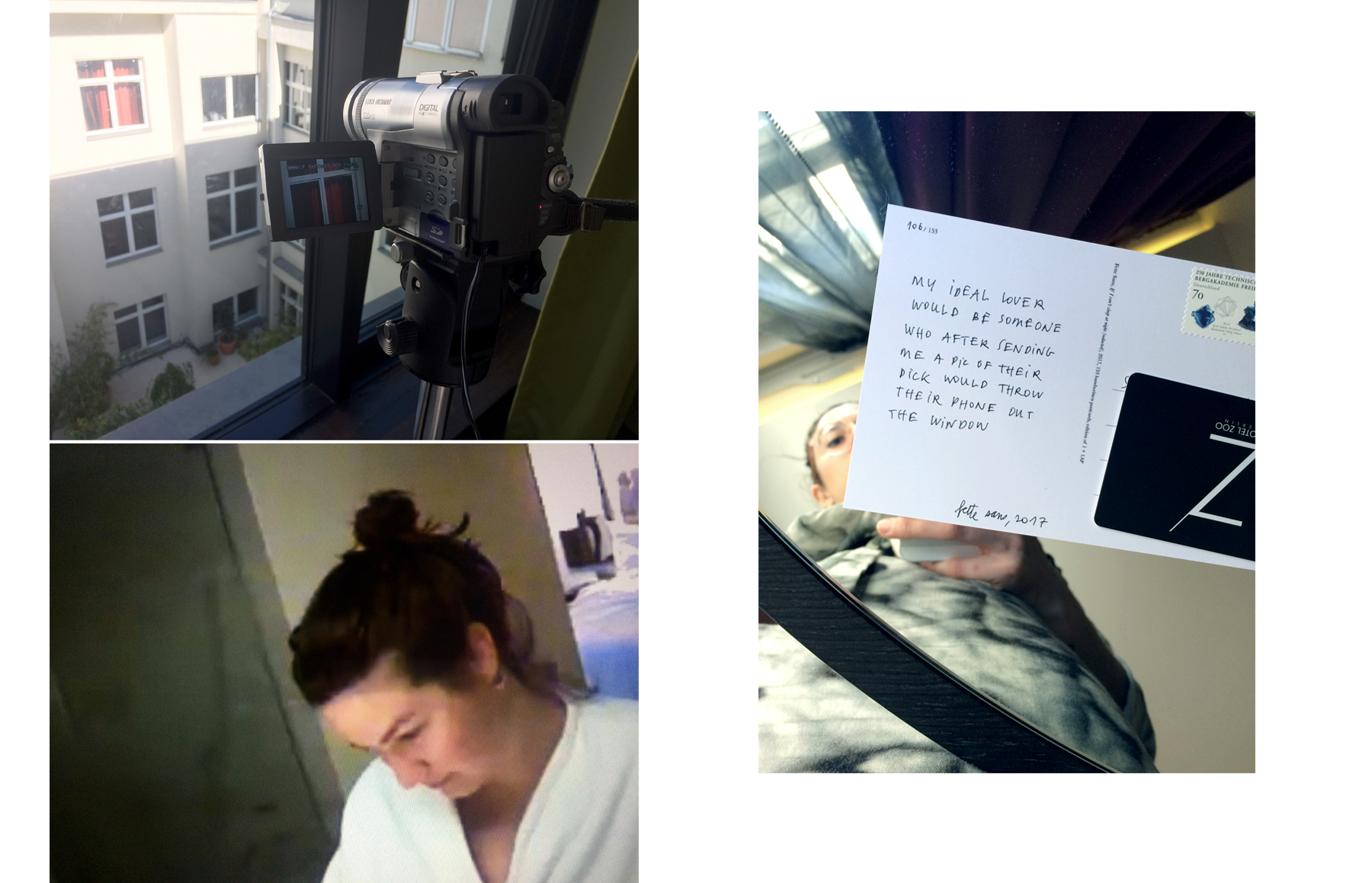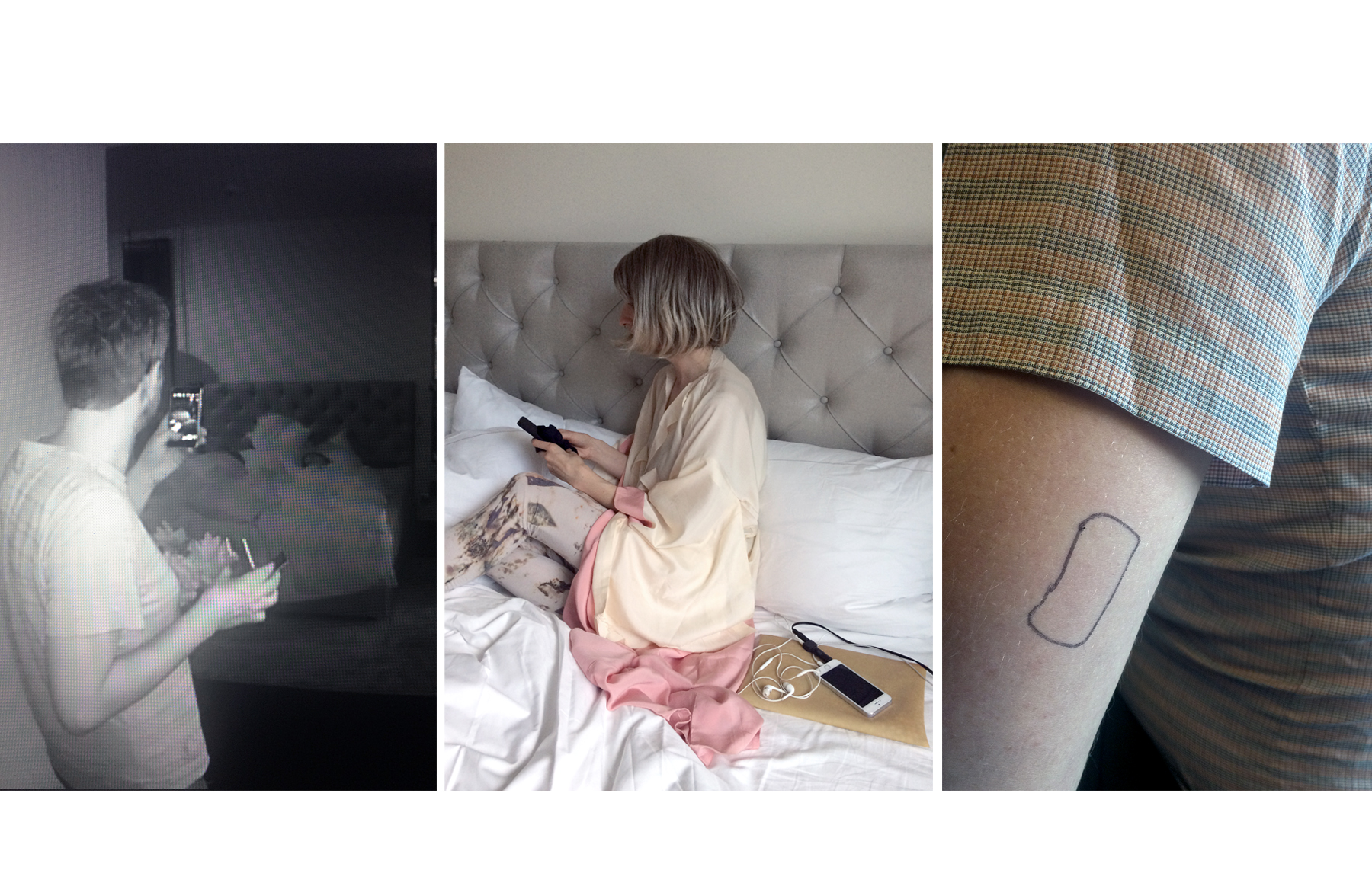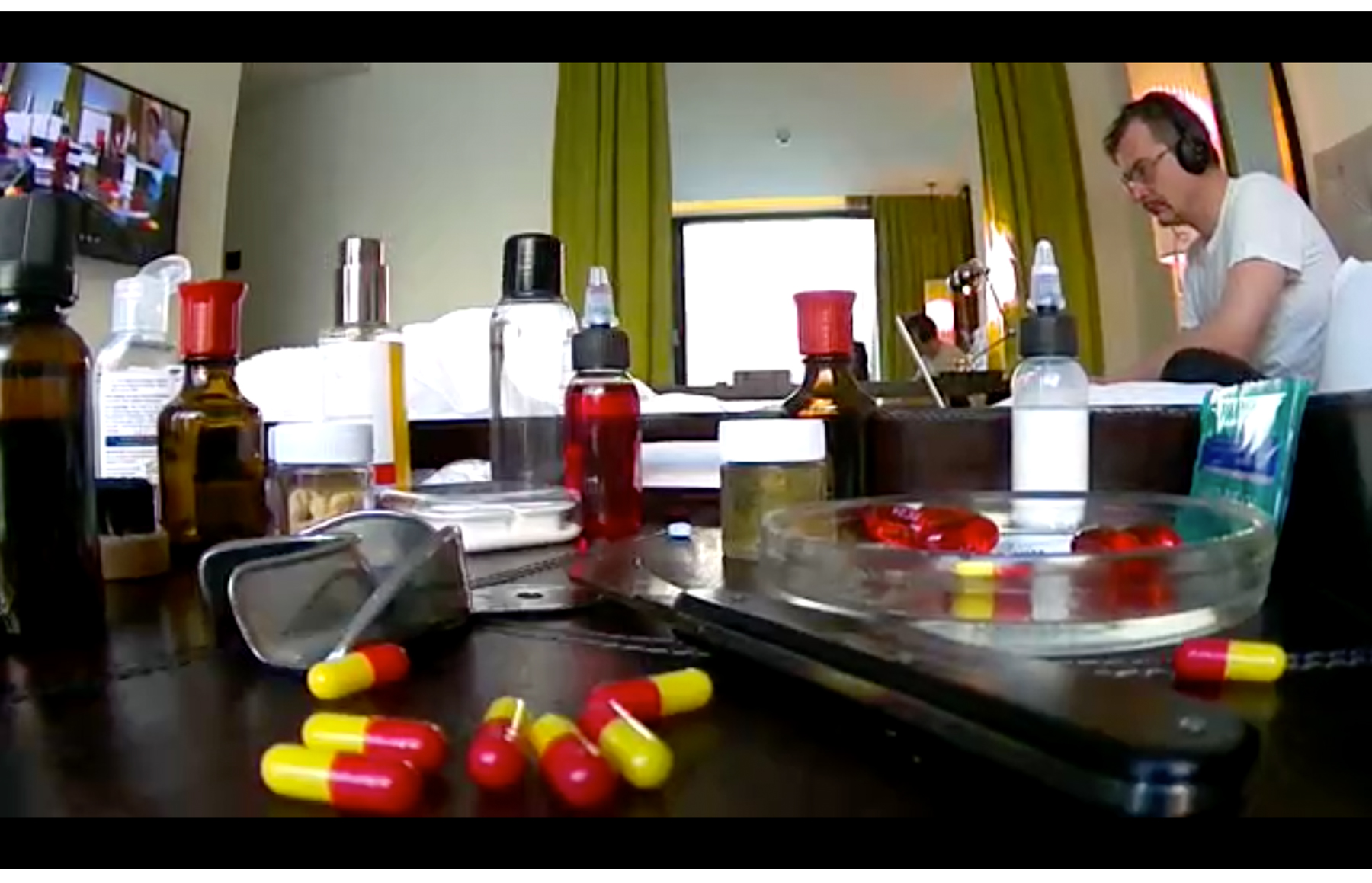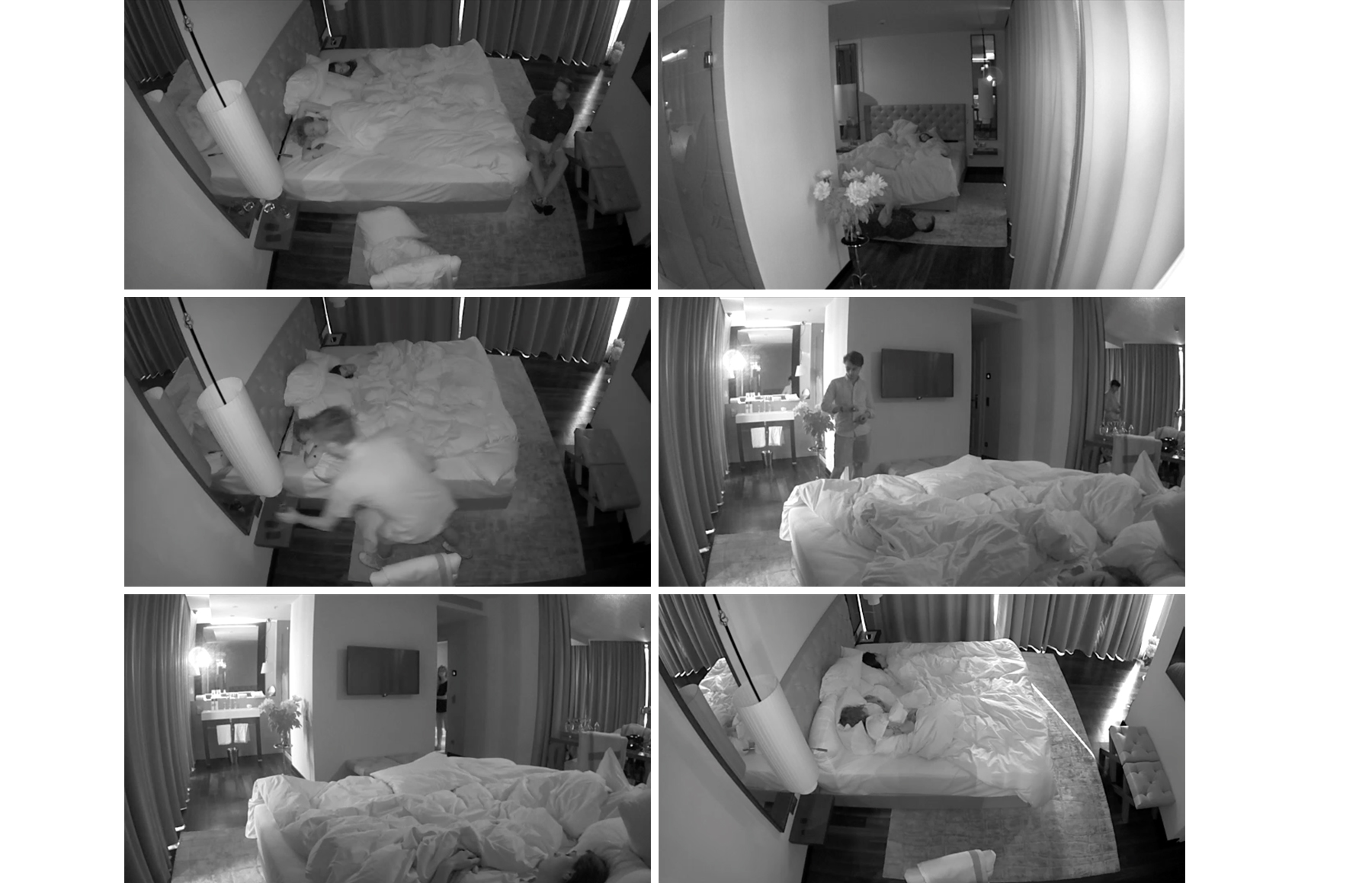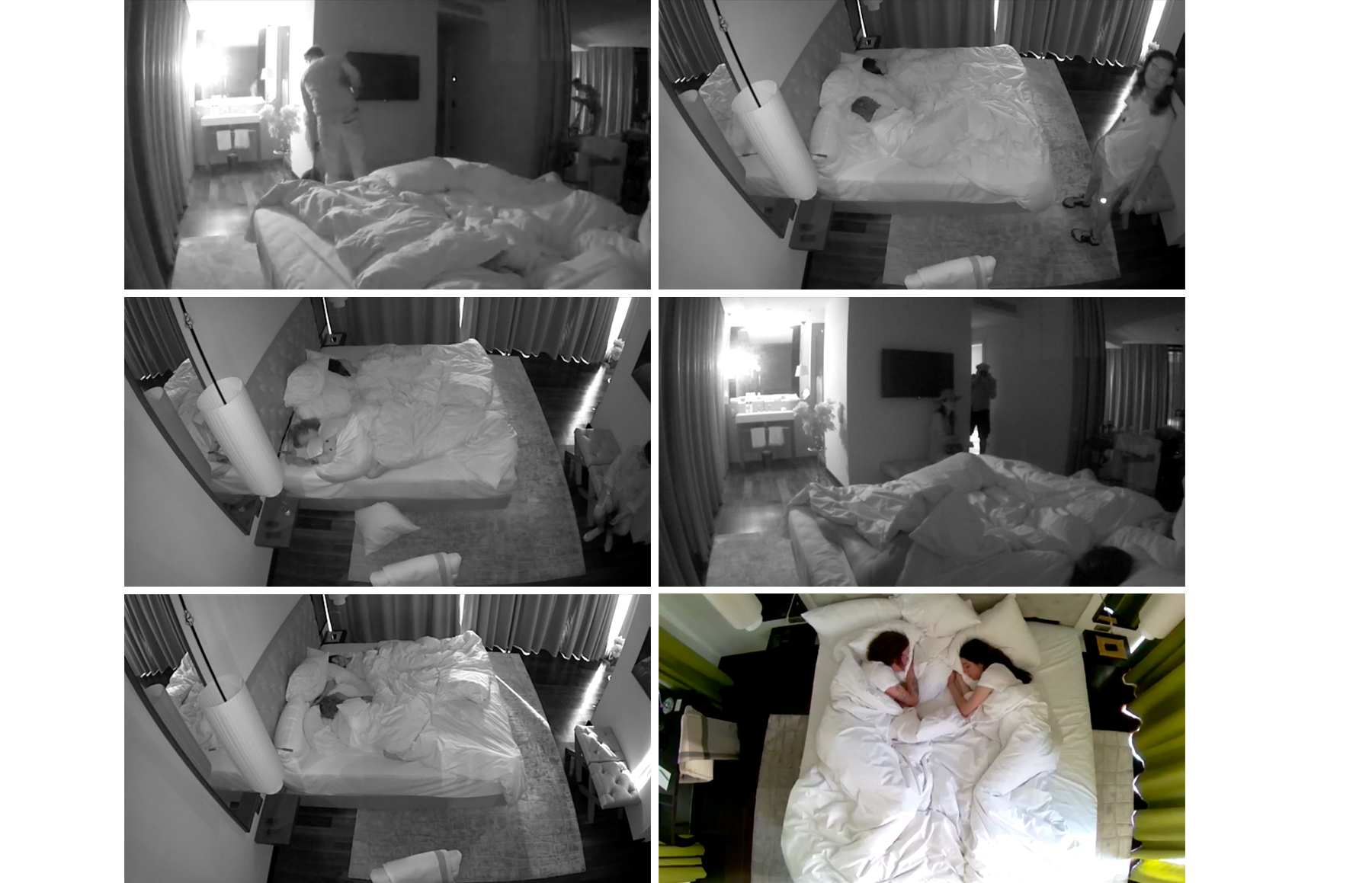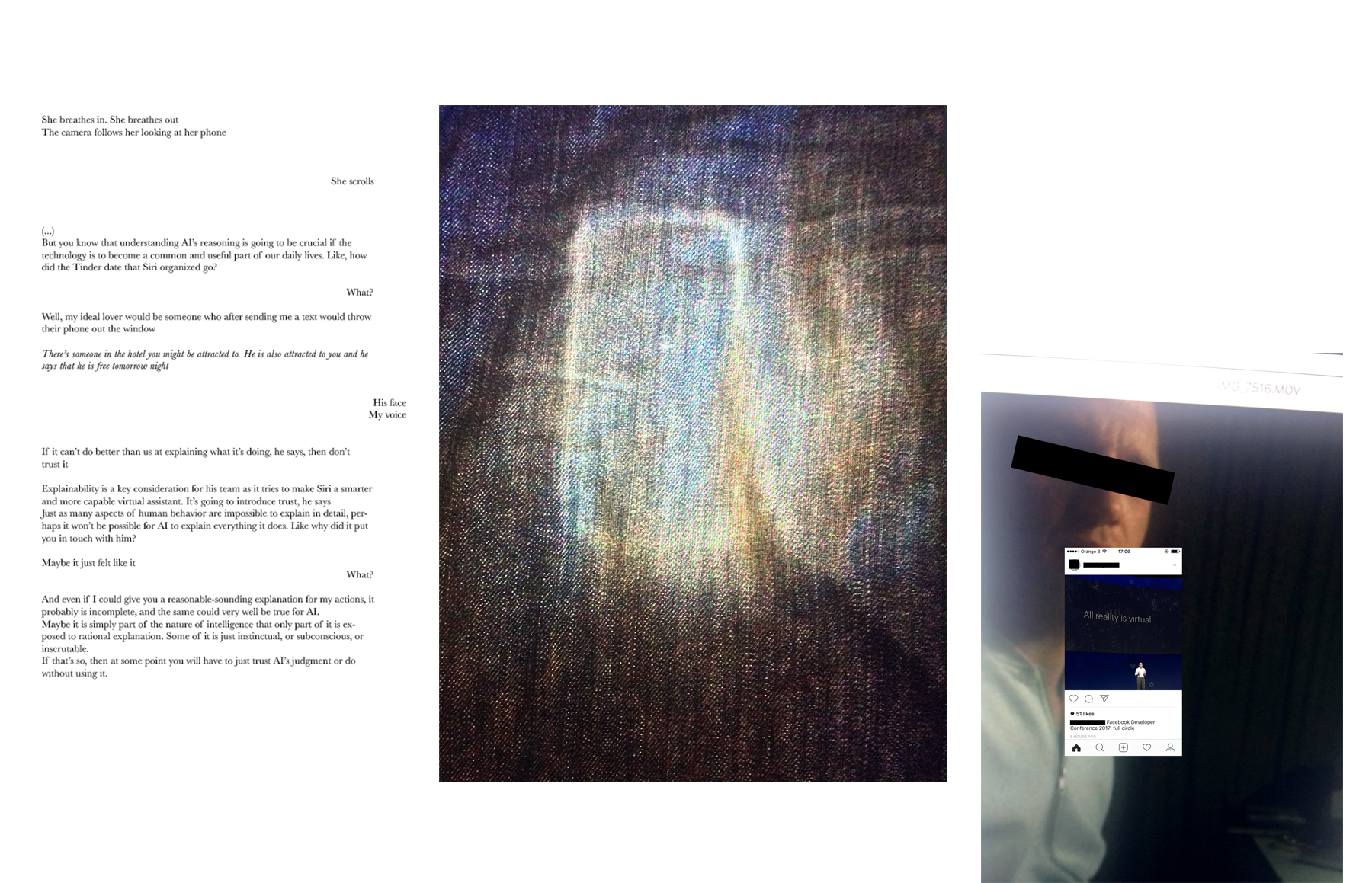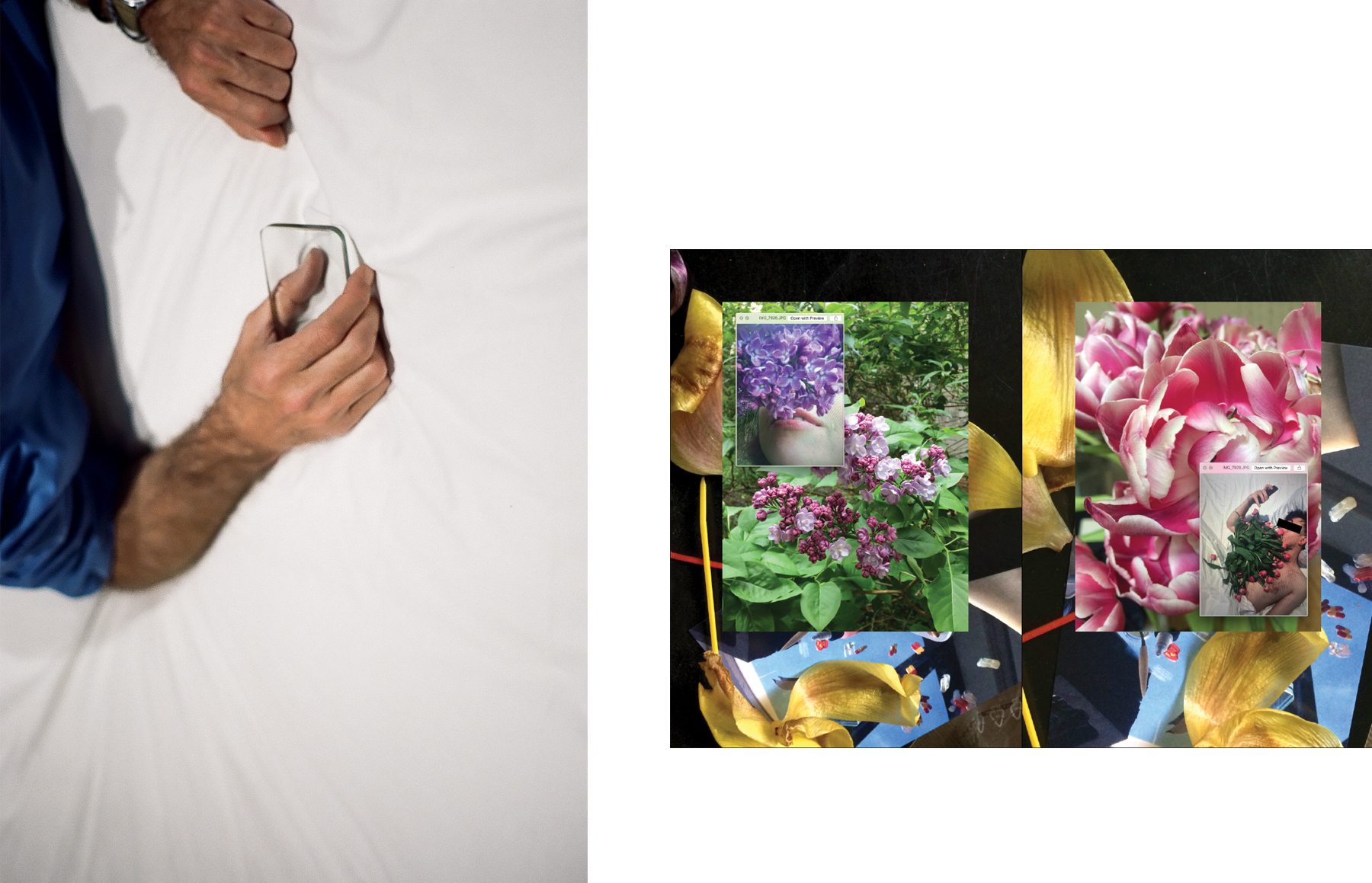 Copyright 2017